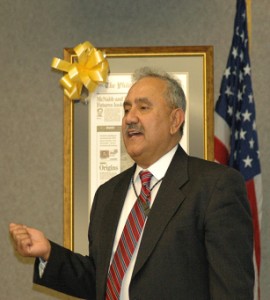 DEA Diversion Expert
Summary Of Qualifications
An energetic and results oriented professional with over twenty-eight years of experience with DEA regulatory enforcement and successfully maintaining a high level of customer satisfaction.
Skilled in interpreting the Controlled Substances Act (CSA) and Title 21, Code of Federal Regulations (21CFR) for registrants wanting to meet those requirements imposed by these laws and regulations that are enforced by DEA personnel.
Regulatory enforcement by DEA will focus on DEA required records, the security of controlled substances and the "Due Diligence" placed on a registrant to know their customers. Failure to maintain complete and accurate records, inventory, security of controlled substances and the lack of a "Due Diligence" program may result in administrative and civil actions on their DEA registration.
Diversion Audits
Methods of Audit
PharmaDiversion LLC is committed to establishing a long lasting and trusted relationship with our clients and their compliance with the federal laws and regulations enforced by the Drug Enforcement Administration (DEA) through their Office of Diversion Control (Diversion) on the handling of controlled substances and regulated chemical products. Our DEA registered clients generally request a full "MOCK"  DEA inspection as real as a real DEA inspection.  PharmaDiversion LLC is a partner you can rely on to prepare your facility for a real DEA compliance inspection.
FULL "MOCK" DEA AUDIT
PharmaDiversion LLC will conduct an extensive review of all your DEA required records, review your level of an effective security of controlled substances to prevent their diversion of those drugs, and the DEA due diligence when dispensing or distribution of controlled substances. It prepares the facility for that real DEA Diversion inspection.