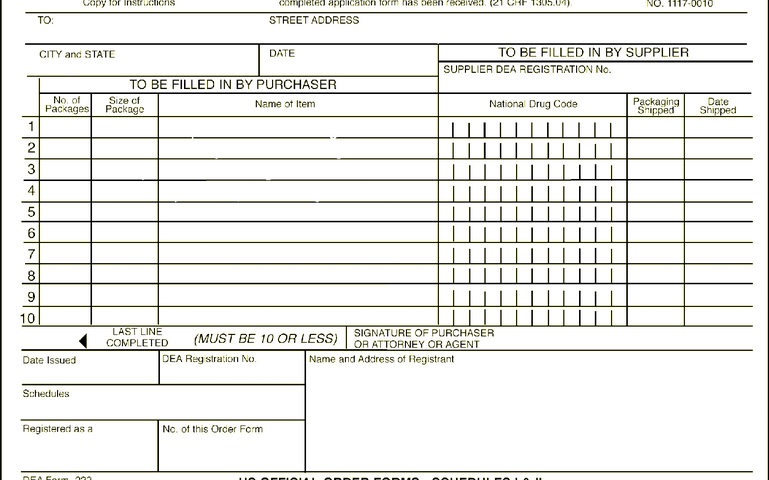 "HOW TO SURVIVE A DEA INSPECTION SERIES: UNDERSTANDING THE NEW DEA REGULATIONS ON PAPER DEA FORMS 222 AND THE USE OF THE POWER OF ATTORNEY AUTHORIZATION." ©
(DISCLAIMER: PharmaDiversion LLC™ does not act or speak on behalf of DEA)
On September 30, 2019, the Diversion Control Division (Diversion) of the Drug Enforcement Administration (DEA) posted a federal register titled "Single-Sheet Format for U.S. Official Order Form for Schedule I and II Controlled Substances (DEA Form 222)". The changes can be found in the following DEA Diversion link (https://www.deadiversion.usdoj.gov/fed_regs/rules/2019/fr0930.htm). The change can also be found in the DEA Diversion website (https://deadiversion.usdoj.gov).
The "FINAL RULE" will be effective October 30, 2019 which covers the modifications of regulations concerning paper DEA Forms 222 and the authorization of Power of Attorney (POA) letters for ordering Schedules I and II controlled substances. The changes in the final rule will modify Title 21, Code of Federal Regulations (21CFR) Sections 1305. The summary of the changes, noted in the final rule, are listed as the following.Read More