PharmaDiversion will work with you and your pharmacy staff to ensure that your pharmacy is in compliance with federal laws and DEA regulations relating to the purchase and dispensing of controlled substances. DEA when performing unannounced inspections will review the pharmacy DEA required records, evaluate the security of controlled substances and evaluate the pharmacy "Due Diligence" policies pertaining to the dispensing of opioids as part of a patient pain management program.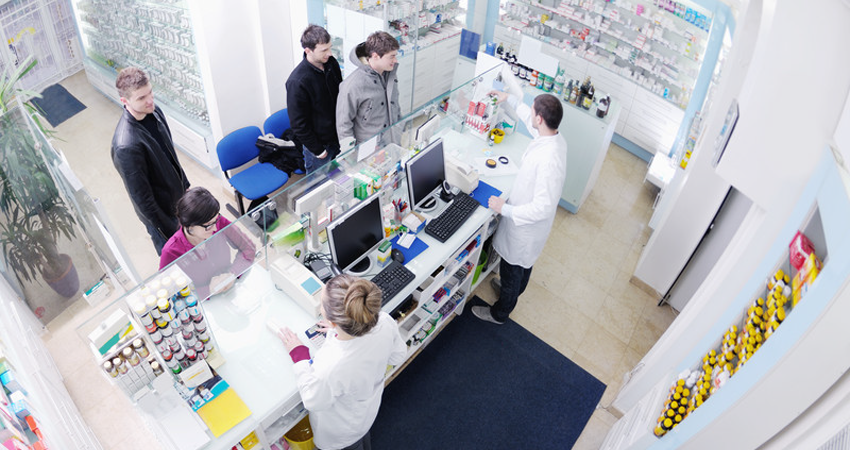 RECORD KEEPING ELEMENTS
Use of DEA 222 or Electronic Order Forms
Invoices for CIII to CV Drugs
Power of Attorney letters
Prescription Storage
Use of a Perpetual Inventory
Use of Independent Auditors
Use of NDC Codes
Verifying Call-in Rx
Use of Caller ID
Storage and Disposal of Expired Drugs
Use of Reverse-Distributors
Employee Background Record
Drug Theft & Significant Lost (DEA Form 106)
Required Information on Front of Prescriptions
Requirement of Patient ID
Filling LTCF Prescriptions
Sale to Other RegistrantsHIPAA & Law Enforcement
Preparing an Initial or Biennial Inventory
Reporting a Suspicious Prescription
Filling Internet Prescriptions
SECURITY ELEMENTS
Alarm Systems
Use of Cellular Back-Up Alarm
Use of Internet Cameras
Storage on Pharmacy Shelves
Use of CCTV in Pharmacy Area
Photo ID from Patients for CII / CIII Narcotics
Use of Gates (interior / exterior)
Access Card Usage
Use of Pharmacy Technicians
Background Investigation (pre-employment)
Drug Destruction ( DEA From 41)
STORAGE
CII Drugs vs CIII-V Drugs
Use of Floor Safes & Cabinets
Perpetual Inventory
Drug Handling by Employees
Storage on Pharmacy Shelves
OTC Pseudoephedrine Products
Pharmacy CMEA Certification
CMEA Use of a Log Book
CMEA Storage of Products

In today's business arena, necessary liability insurance is required in order to be successful. PharmaDiversion is fully insured to cover any liability issue that results from their actions.
With any consulting contract, PharmaDiversion will provide your company with a "Certificate of Liability Insurance" reassuring your company of our liability insurance coverage established as part of good business.
Insurance obtained through Risk Averse Insurance, Media, PA. For more coverage information contact Agent Marc Millison at (610) 675-8388.
General Business Liability Coverage:
  Each Occurrence $2,000,000
  General Aggregate $4,000,000
 Personal and Advertising Injury $2,000,000
Professional Errors & Omissions Coverage:
  Per Claim $1,000,000
  Aggregate Limit $ 1,000,000